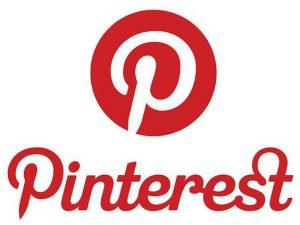 I am sure you heard about Pinterest by now. Perhaps you have even developed a little addiction to collecting pretty pictures like I have? It is such a fun way (and yes time-consuming) to create vision boards, collect images for posting on your Facebook page or just refresh your energy and longings looking at a crystals or flower collections like mine here.
While you cannot use most of these images posted on Pinterest (due to copyrights) for your marketing, you can still very well and effectivly use Pinterest for your own marketing. Just start pinning your own images. Create your own pins.
This can be easily done, for instance
write up a quote that is relevant for you audience or
post a lovely (flower) pictures of things that people like to collect
pin your amazing art work you've been creating all those years
More advanced (and perhaps you want to hire a professional for this) but highly effective:
create infographics on topics you're an expert on and topics that relate to your field of expertise
create amazing photos that bring out or are infused with your essence
create relevant graphics /illustrations
Most importantly you will need to make sure you have linked your uploaded pins with your website or where you want people to land once the click on the image.
There is alot of Pinterest Marketing Strategies you can research the web and pinterest if you need more background on the how-it-works and what-to-do.
Start with following me on Pinterest here and check out my collection of amazing Infographics.
Merken
Merken
Merken
Merken
Merken
http://www.antoniawibkeheidelmann.com/wp-content/uploads/2013/03/T3KEBemO.png
400
400
awi
http://www.antoniawibkeheidelmann.com/wp-content/uploads/2017/04/awh-logo-website.png
awi
2013-03-27 10:00:22
2017-04-05 14:15:09
How to use Pinterest as an effective Marketing Tool