I am continuing my (almost) daily channeled drawing practice again after a few years of only doing commissions and here and there personal channelings for myself or in group I taught. And I am totally enjoying the enlivening effect it has in my life right now. Truly the creative flow and the daily guidance is getting a refuel and deepening in trust and joy.
Today we have the full moon energies in an very intense emotional fueled sign: scorpio plus this moon – in the buddhist tradition (which I actually at some point in my life ordained in as a lay practitioner) – the birth/arrival of the Buddha is celebrated. They call it Vesak. So pretty promising!
So without even trying to interpret anything based on astrology and history… (not my thing) I just felt into myself sourcing my rather intense emotions today and so I asked for guidance in a personal matter.
My drawing surprised me with its vulnerable innocence yet strong feminine mystical presence. I received guidance not only from what shows figuratively in the end but also the way it manifested rather quick, simple and determined. It reminded me to be gentle to my heart and strong in my presence – honoring the divine determined force in myself that enables me to surrender in moments I would rather call out my warrioress or collapse completely. The energies to amplify in me are sacred humility, grace, self honoring, vulnerability, love, deep knowing trust when it comes to facing this personal issue.
Just looking at the image now I receive a clear energy transmission that builts on my core. So grateful for this gift manifested through me. Hope you enjoy watching the process in the video.
Here is the image as well.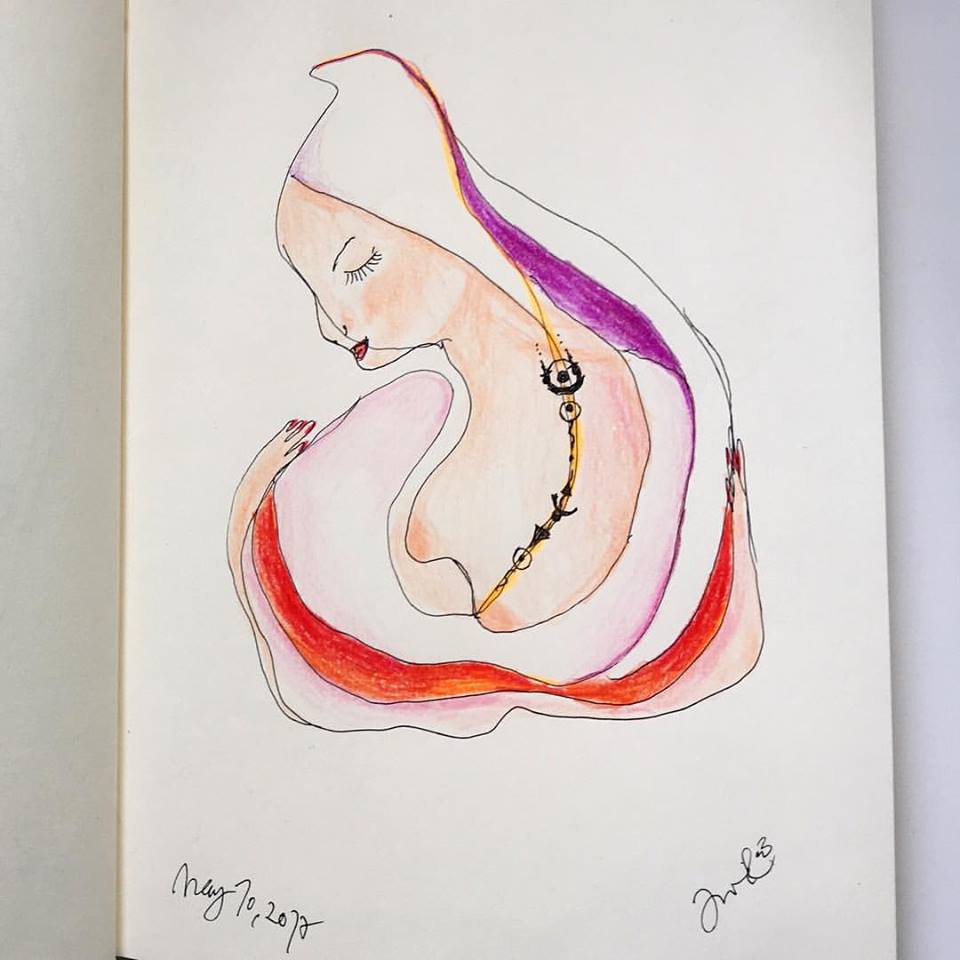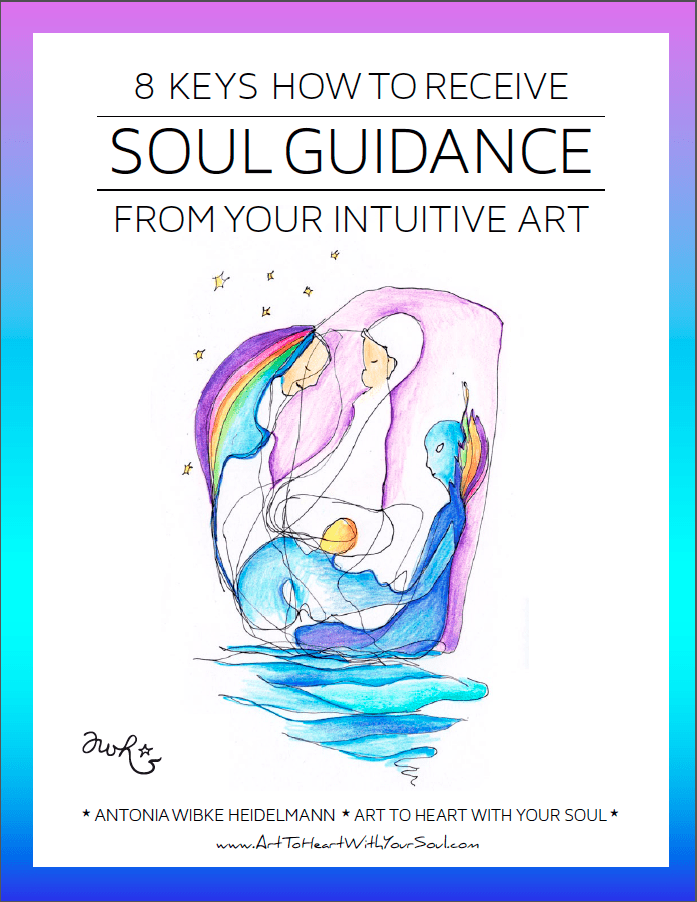 If you are interested in trying the "Channeled Drawing" process for your own guidance then sign up for my newsletter in the box below or in the sidebar and you will be guided to a Tutorial Video taken from my online workshop and also receive this little guidebook here "8 Keys How to Receive Soul Guidance From Your Intuitive Art".
I'm really curious how it what will reveal for you. Please share and connect with our tribe over at our Facebook group if you like support, ask questions and look at other peoples drawings.
Happy Full Moon, fellow creative lunatics out there.
AWi
http://www.antoniawibkeheidelmann.com/wp-content/uploads/2017/05/18403472_1959181344313896_5181768980670892691_n.jpg
960
960
awi
http://www.antoniawibkeheidelmann.com/wp-content/uploads/2017/04/awh-logo-website.png
awi
2017-05-10 20:17:04
2017-05-10 23:23:46
Vesak Full Moon - Channeled Drawing Guidance