Awi = Antonia Wibke Heidelmann
Intuitive, Artist, Creative Mentor & Brand Designer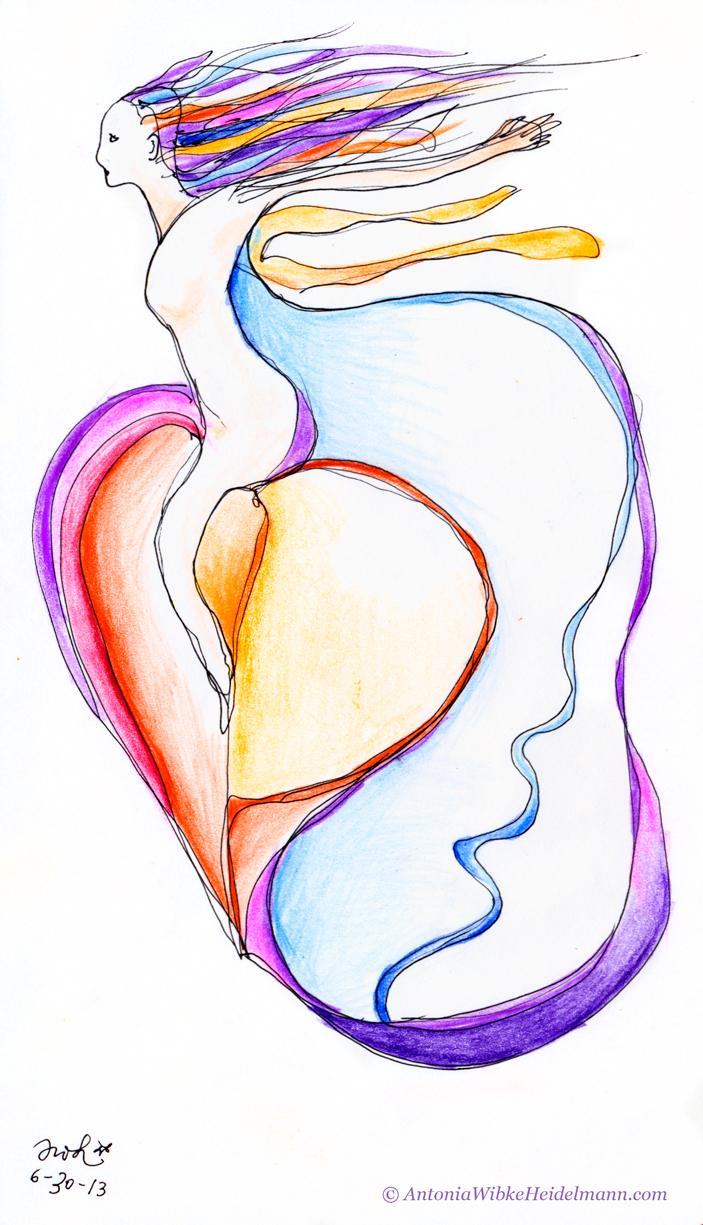 Awi is an intuitive creative explorer curious to reveal beauty and what sparks creation, change and connection while adoring nature, playing with colors, images and seemingly random things that often lead to the right insights, people and places.
Her art is an expression of her creative exploration and liberation journey. She enjoys many creative playing fields from intuitive drawing, painting, dance, sound to graphic art, design and photography that she also loves to remix and remaster.
In 2011 she discovered »Channeled Drawing« as a personal intuitive art practice to nurture her creative joy, attunement and inner guidance. She has also used this creative process to offer workshops and readings to many people, who in effect felt a rekindled creative flow, receiving personal insights in exploring fun details of the process and depictions.
As a natural & trained intuitive she has the gift to attune to people on a deep soul level and guide them to honor their unique life experiences, revealing purpose and land in their inner creative power place that synthesizes their challenges, gifts and expertise together in a streamlined way to be integrated in their creative focus and/or business brand.
As a creative personal brand mentor & designer she empowers conscious creators and dedicated change agents to be fully seen, aligned & expressed with their business. Creating clarity, resonance and trust with their clients through the process of personal branding with integrity and creating visual translations to online spaces for education and connection. Find out more at FULLYSEEN.com
Professional Training
Certified Human Design Guide and Gene Keys Guide since 2023
Graduate Diploma in Brennan Healing Science® from Barbara Brennan School of Healing Europe in 2013
Graduate Diploma in Communication Design (Photography, Typography, Graphic Design, Illustration) from Muthesius Kunsthochschule (Academy of Art & Design) Kiel, Germany in 2007 
Mindfulness Practitioner at the Plum Village Buddhist Monastery in Thenac, France 2001-3
Undergraduate Studies in Art History, Business Administration, Cultural Science, Art & Photography in Berlin, Germany & California, USA 1995-1999
Tai Chi & Chi Gong Practitioner since 1999