Yesterday I was contacted by lovely woman & heart entrepreneur Bethany Perry I had met 2 years ago at a business conference in LA with Christina Morassi called "Flip your switch" (I wrote about it here).
She told me that during her personal transformation work she had a vision and a profound realization in with also my drawings appeared. So she contacted me to share her profound experience and to discuss whether I could draw her vision – which was so much about bringing together the feminine and masculine aspects of oneself – as opposed to keep looking for that "man"/ "woman" outside. She has been focusing her work on brain health and nutrition and this revelation of hers reminded me of how the Channeled Drawing process also balances the right/left brain hemispheres, in the way it uses the free imaginative feminine flow while using the observer and associate skills to understand the guidance. So it was magical to realize that this came together as it did.
But that's not where the magic ends…
After we finished our conversation, I was looking at the Channeled Drawing I had created the same morning before our conversation and then totally recognized her beautiful vision in it. I had seen the drawing in another yet similar context for myself but now after the conversation with my friend I saw a new wider context and horizon in it. Truly amazing.
Channeled Drawing never ceased to surprise me with its magic synchronicities…
Now, I am curious where our soul-laboration will lead us as we will develop to re-create her vision in an upcoming video. So stay tuned…
Please check out Bethany's coaching services here on her website and on Facebook.
If you feeling generous you may want to support her entry for winning a scholarship for Marie Forleo's B-School. Just give her a thumbs up on here on her youtube video, where she lays out her heart mission. Thank you.
… and here is the drawing that manifested even before I talked to her…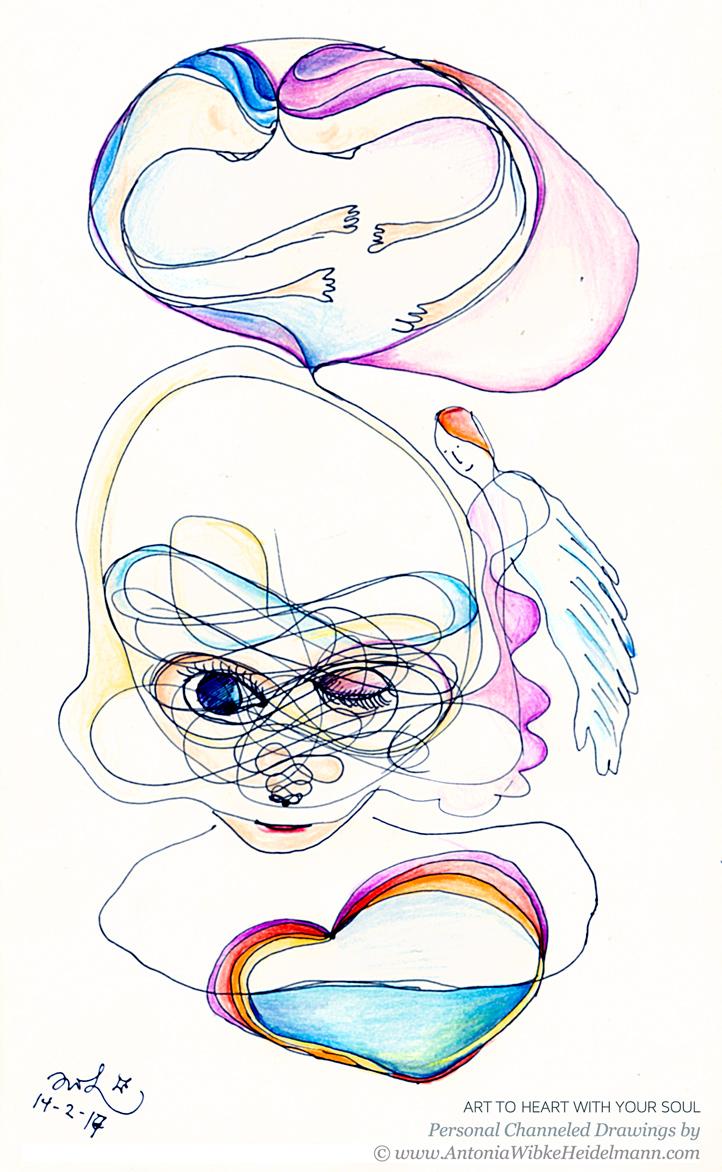 https://www.antoniawibkeheidelmann.com/wp-content/uploads/2014/02/140217_CD-2.jpg
1172
722
Awi
https://www.antoniawibkeheidelmann.com/wp-content/uploads/2022/07/Awh-Schriftzug-NEU.png
Awi
2014-02-18 13:49:24
2020-04-07 20:53:50
Magic Visions unfolding