Healing Addiction: Finding Peace at the Center of Fear – The Black Velvet Void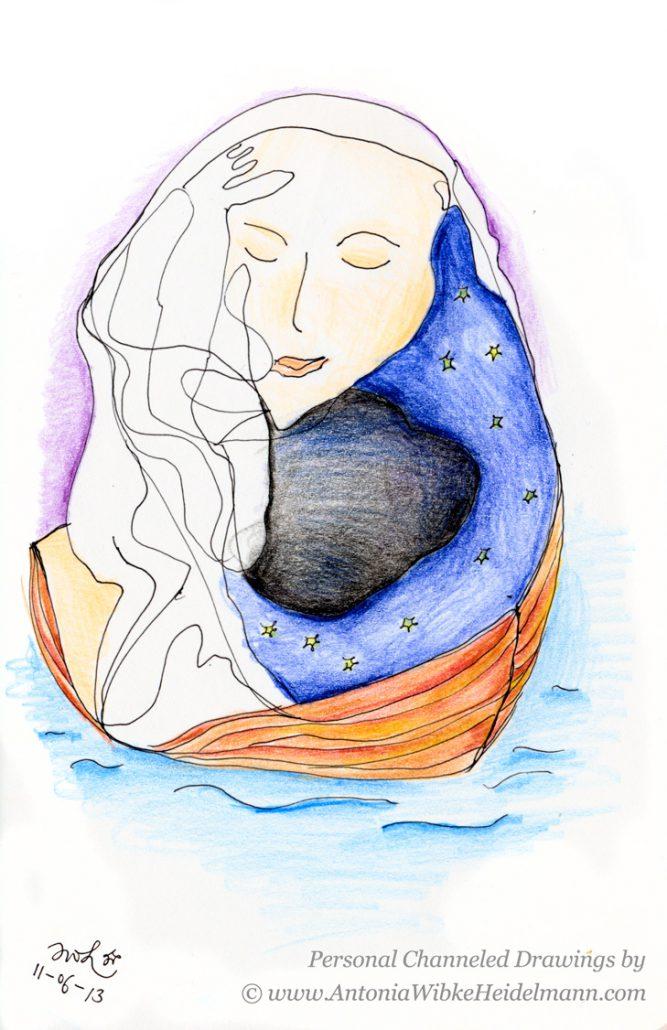 Know the feeling when you recognize you've been running from that emptiness inside? When I do, I get really busy, watch TV shows and movies, talk to friends, spend hours on the computer or get attached to someone who makes me feel nice, needed and connected, some people do workshops one after another, party, eat, don't eat, drink, smoke, have sex or do whatever to keep the mind and heart from feeling that emptiness, that part that we believe to be missing inside. What we're running from is feeling fear. A fear that there's nothing for us, we're nothing substantial and nobody is there for us. We're alone and we believe that means lonely. I assume most people feel this fear to some degree perhaps sometimes we don't even recognize it as fear. It's OK. However, to keep running for a longer period of time some of these avoidance habits to feel this fear develop into patterns and emotional perhaps also physical addictions. Some are very subtle and difficult to detect on our own.
I have done it for years. I developed my favorite addictions… some of them I am not even aware to call them as such yet. Only when I "loose" a "fulfilling" outside source, something or someone I had been getting attached to for whatever the reason the fear of feeling that emptiness, becomes so strong that is more challenging to run away and more clear the ways that I find to do it anyways.
Well being in that part of the cycle again, I have challenged myself to choose to really dare face this fear this time. I am choosing to be with it – give it space and stop continuing whatever addictive behavior I notice – that keeps me feeling unfulfilled anyhow.
And then a few days ago I received a gift. I found myself  in a black space, a black room. Darkness. However despite my fear I felt a calmness, a safety, stillness… and as I contiinued to just be in that space a sense of peace came over me. And then I started to recognize an interesting sensation, that of being excited. A dawning of unlimited potential, unmanifested ideas, a fullness of sorts yet without being materialized. A full emptiness. And it seemed to be at the center of everything. I guess that is what Quantum physics calls the zero point. It's like a black hole, dark matter and it has sooooo so much energy and power.
Further, I observed that if the pulse of that unmanifested potential vibrates at such a rate that it passes a threshold (whatever that is)… it turns into a strike of lightning, igniting a bright starlight, omnidirectional essence and with focusing on this impulse that light gets a direction. It's seems to be a mission and the light becomes an idea that is landing like a plane on the speed way becoming slower and slower and denser until it seems to almost stop moving to manifest into some form, whatever it's intention, impulse, original idea was.
To me the whole thing appeared visually while sitting in the center of the black velvet void (as Barbara Brennan called it). This experience was truly transforming my fear of that emptiness. It's one thing to know about the process of creation (as I learnt it in the Barbara Brennan School of Healing and other schools) and another to really experience and observe it so viscerally inside myself and in the context of facing my fear. I could feel my body relaxing in places I wasn't even aware I held a tension. I was breathing deeper and felt at awe.
Now when I recognize I am keeping myself busy somehow and I recognize fear creeping or luring in some corner of my day … I dare to stop more often what I am doing, to be with that emptiness I am fearing, tolerating the feelings to pass through until I feel the soothing centering stillness again, until I recognize emptiness's fullness of unmanifested potential and feel peace again knowing how I can create whatever I intend from inside that space inside me.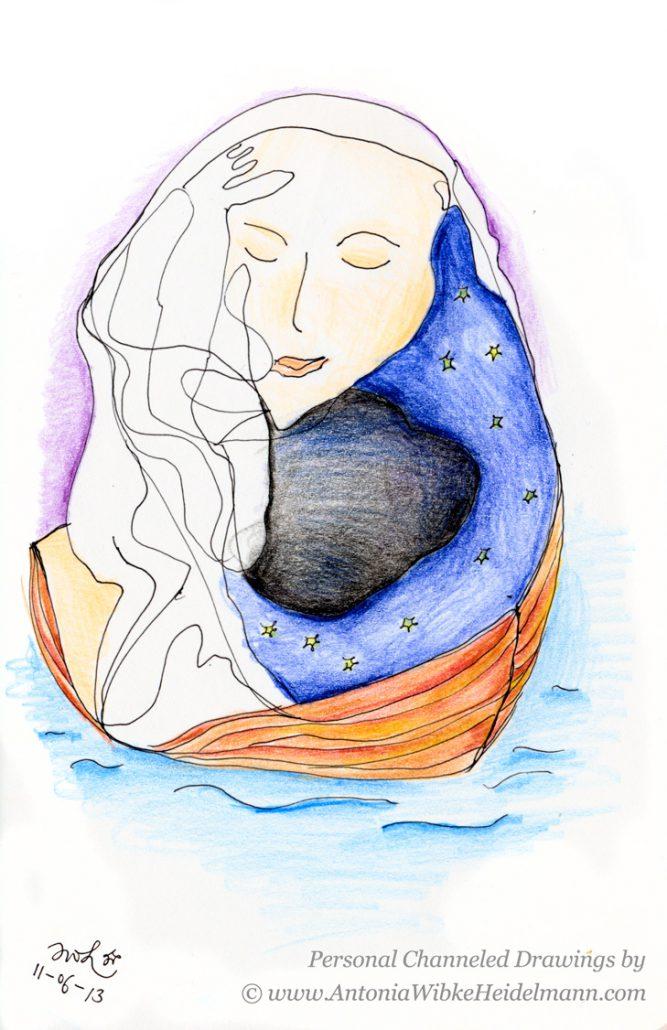 You dare to share in the comments what you're favorite addictions are?
Merken
https://www.antoniawibkeheidelmann.com/wp-content/uploads/2013/11/131106_CD.jpg
1126
729
Awi
https://www.antoniawibkeheidelmann.com/wp-content/uploads/2022/07/Awh-Schriftzug-NEU.png
Awi
2013-11-06 21:35:50
2020-04-07 20:52:16
Healing Addiction: Finding Peace at the Center of Fear – The Black Velvet Void