Channeling for Soul Art Day 2014
This is the guidance I received for this Channeled Drawing I created for International Soul Art Day 2014 hosted by Laura Hollick.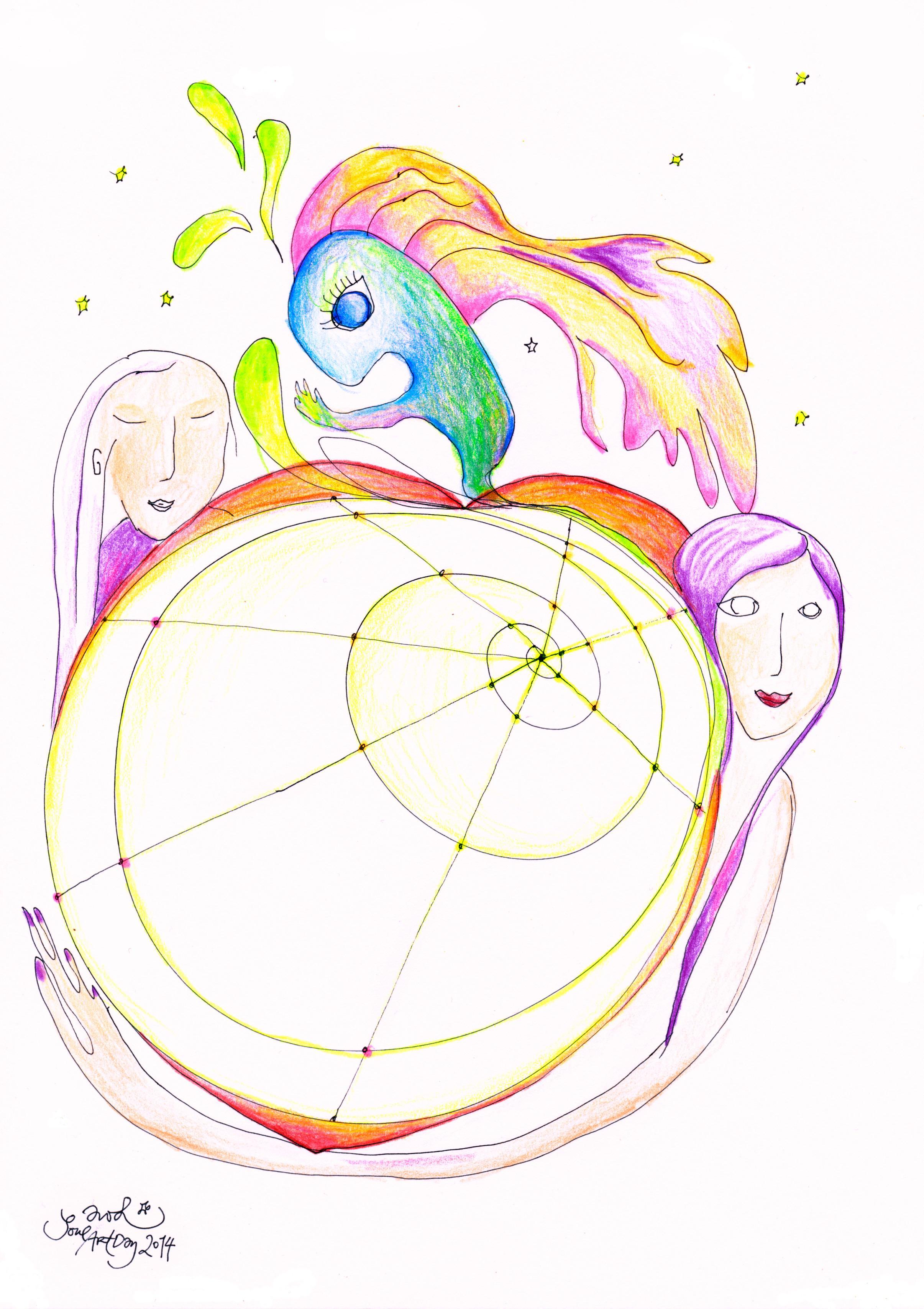 This drawing really stands for creating from our essence when we spiral into our core center held by our heart with loving caring hands and then expanding from this center outward connecting with other essences creating a beautiful network of lights.
It reminds us also of listening in to understand when we need accelerated movement and when it is time to slowing down and to look for a balance between the two.
The alien looking creature tells us to bring out all parts of us as weird and wild they seem to create and fuel our joy of creation. We are always supported in our heArt creations by the universe that rejoices when we nurture our creative essence.
In this video reading I explain the creative guidance in more detail.
Feel free to share and comment below your own insights, what you see and where your imagination takes you.
What to start channeling your own guidance?
Get a free video tutorial and this free Guidebook when you click on the image below or fill in your information in the form below.
You'll receive a confirmation email and a link to view and download the material.
https://www.antoniawibkeheidelmann.com/wp-content/uploads/2014/08/140416_CD_SAD_Laura1-3.jpg
3414
2411
Awi
https://www.antoniawibkeheidelmann.com/wp-content/uploads/2022/07/Awh-Schriftzug-NEU.png
Awi
2014-05-03 16:55:52
2020-04-07 20:54:12
Channeling for Soul Art Day 2014