New Channeled Drawing Process Videos
Channeled Drawing Guidance for May 1, 2017
I restarted my channeled drawing practice for personal guidance and connection again and sharing these 2 process videos with you here.
The first one reveals the spring vibes that are so present now with all the fresh greens and rich blossoms everywhere. Truly delightful how it raises my creative energy.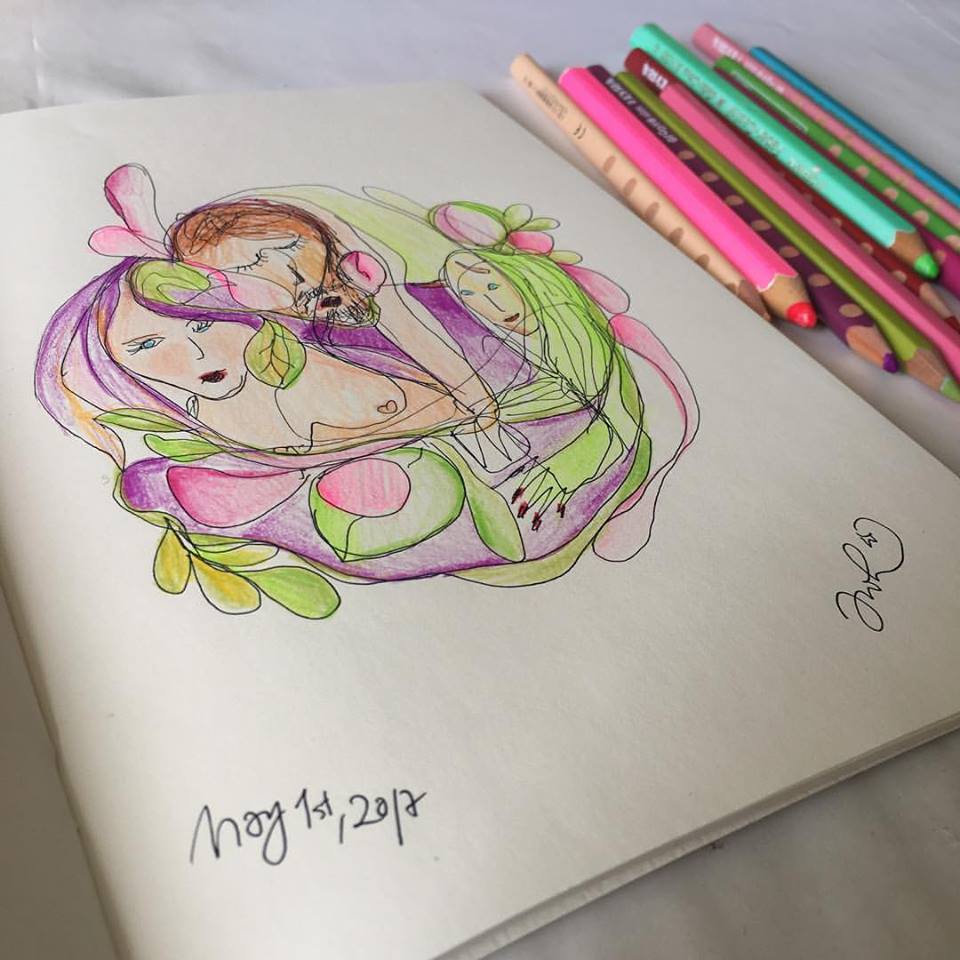 Channeled Drawing Guidance for May 2, 2017
For this drawing I had an intention to explore more about my "money honey" – understanding my money flow. The drawing isn't super attractive as art but that's not what this is about. it's super interesting how the creative process revealed so much insight… starting with lines and structure then weaving in flow, nurturing drops & streams, growing leaves ? and roots, connecting to networks – turned into an entire self sufficient eco system… ? In the end the coloring also revealed through the pink color – that money's purpose is all to nurture love – infuse love ❤️!!! How wise… and seriously, I didn't think about anything while drawing! All reveals itself as I'm letting go of pre-thought images and concepts! Cool right? Learn the process yourself here ??Free video tutorial & ebook, just scroll down to sign up for the newsletter and you receive your gift.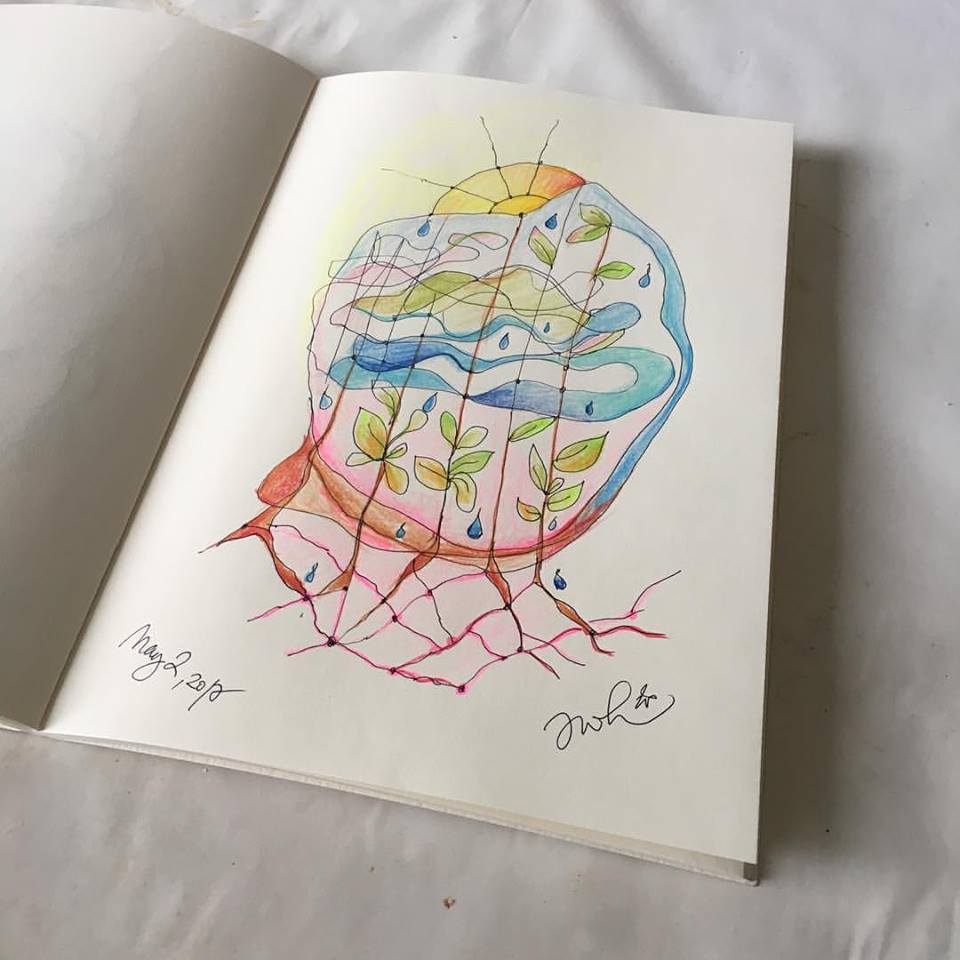 ---
Please share your discoveries if anything in these drawings sprang out to you in the comments below. You can follow me on my Instagram and subscribe to my Youtube Channel to see the most fresh drawings from the day.
Comment below if you use intuitive art for guidance too or have tried this process for yourself and what did you receive? We have a FB Group here where you can share your own drawigings and receive feedback and inspiration from others.
https://www.antoniawibkeheidelmann.com/wp-content/uploads/2017/05/18194844_1285512404851496_8035178206258325797_n.jpg
960
960
Awi
https://www.antoniawibkeheidelmann.com/wp-content/uploads/2022/07/Awh-Schriftzug-NEU.png
Awi
2017-05-02 19:38:53
2020-04-07 20:55:37
New Channeled Drawing Process Videos