Open to Newness – Weekly Channeled Drawing Guidance for April 29, 2013
Well, this week's channeled drawing seems a little out of the ordinary. (well most of these drawings are actually… thihii)… as it has a lot of different elements that may seem not to go together at first. So I am really curious what you see in this one for yourself.
In my experience these drawings unfold their meaning or guidance with time, so perhaps it will all make more sense at the end of the week. I look forward to reading your experience, comments, insights as I did last week. Thanks for your lovely sharings. It's a pleasure to read them and gain new perspective through you.
Now see for yourself: the new Channeled Drawing for the week of April 29-May 5, 2013.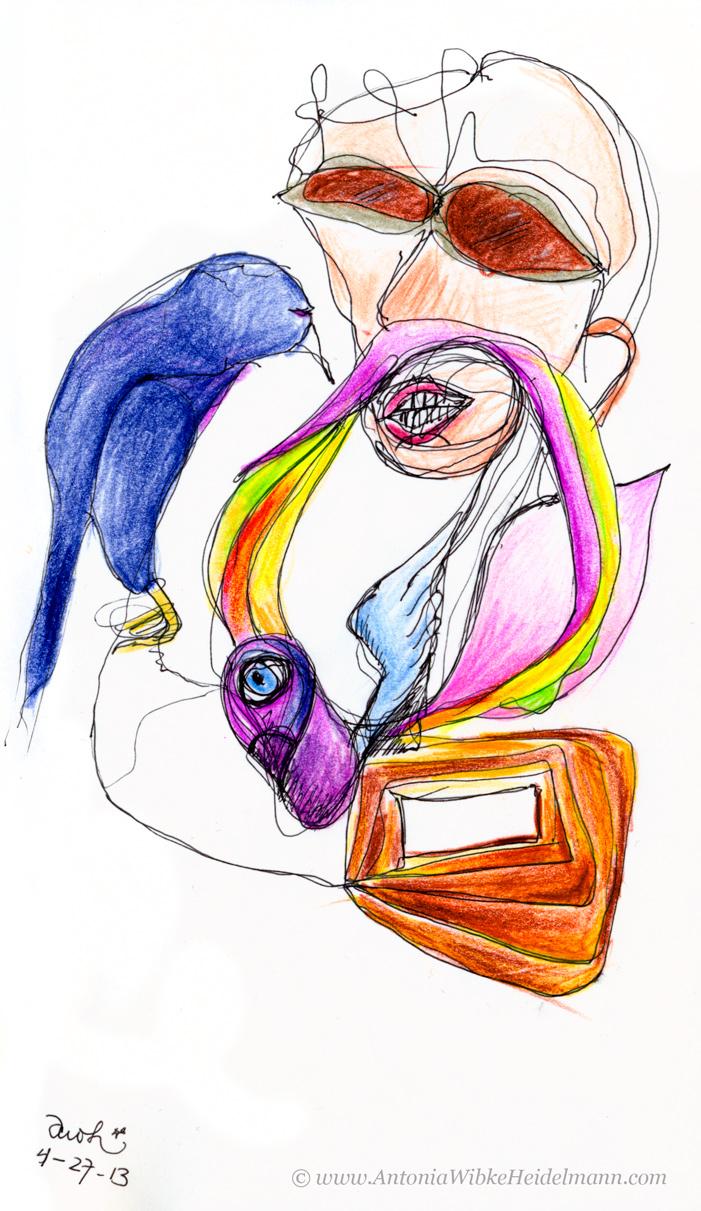 And here are my own insights on this one. Click play to view the video.
Here are some questions to deepen your personal experience with this:
What out of the ordinary would you like to experience next week?
How open are you to receive something that doesn't make sense?
 
As always I would love to hear your insights, heart sharings and guiding messages for the coming week. Please share them here on the blog or write me directly.
If you enjoyed my channeled drawing guidance and know of people who would like it as well and join in on the sharings, share the video or image on facebook, social media. I am beyond grateful for your support.
With cosmic giggles from my heart to yours,
W*bke
https://www.antoniawibkeheidelmann.com/wp-content/uploads/2013/04/Weekly-Channeled-Drawing-3_130429.jpg
1211
701
Awi
https://www.antoniawibkeheidelmann.com/wp-content/uploads/2022/07/Awh-Schriftzug-NEU.png
Awi
2013-04-28 15:06:59
2022-10-26 19:35:30
Open to Newness – Weekly Channeled Drawing Guidance for April 29, 2013