Rest or Dance alittle More – Channeled Drawing Guidance for Week of May 6
A little late this week as I am visiting my old hometown Dresden for a few days and enjoying the spring vibes and sunny walks among castles, flowers and fresh spring greens. So beautiful finally some warmer days to soak up the beautiful earth's vibrant energies.
It's been quite a week for me. I feel I am going deeper into the unknown and feel called to trust my guidance as last weeks drawing suggested. How was your week? I am just curious if anything from last weeks drawing actually mirrored something in your life. Love to hear it in the comments if you feel like sharing. If you missed the last reading or like to read people's comments check it out here.
Well, this week's drawing is interesting with not so much of a "in your face" kind of message. However I named it "Rest or dance a little more". I am curious if it does touch you or move your inspiration, or phantasy in any way. What would you name this weeks drawing? Find out how I got inspired in the video reading below.
But first see for yourself the new Channeled Drawing Reading for the week of May 6 – 12, 2013. 
What do you see for yourself here?
Love to hear your insights in the comments below.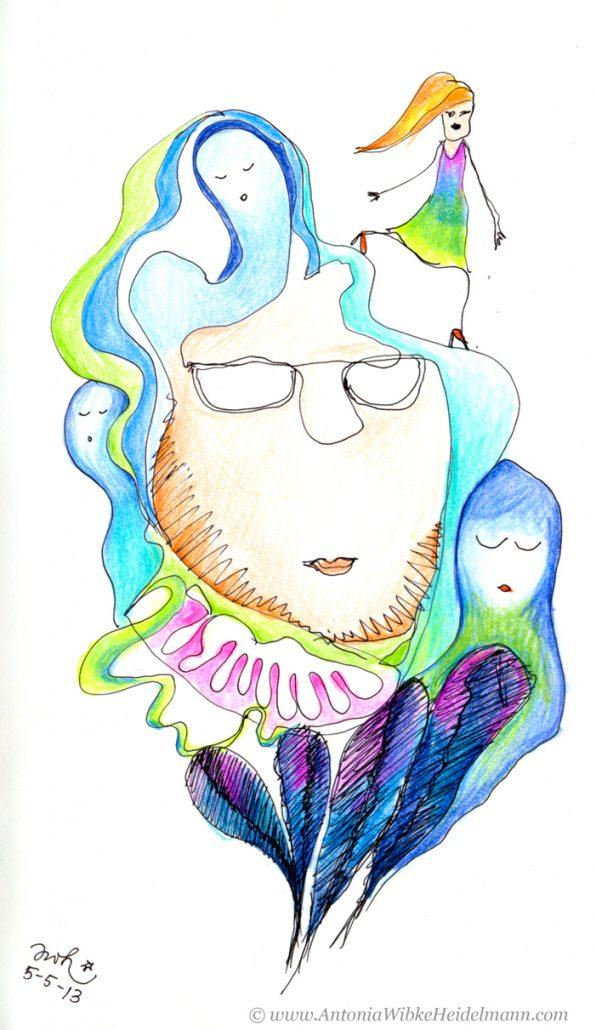 And here is what transpired through me in terms of insights and guidance. Check out the wonderful angel statue in my family's house, too. Enjoy!
This week I encourage you to determine if you need more rest to go inside and find your inner peace to look at some new things coming out of the shadow or if you need to dance a little more to have fun while you are exploring the depth of your being. 
For me it definatly more dance and celebrating the journey as my graduation approaches in 2 weeks. yipie!!!
Love to hear from you in the comments below. Have a fabulous week my dears! 
https://www.antoniawibkeheidelmann.com/wp-content/uploads/2013/05/Weekly-Channeled-Drawing-4_130505.jpg
1134
695
Awi
https://www.antoniawibkeheidelmann.com/wp-content/uploads/2022/07/Awh-Schriftzug-NEU.png
Awi
2013-05-05 18:49:04
2022-10-26 19:37:35
Rest or Dance alittle More – Channeled Drawing Guidance for Week of May 6