Soul Movements – Weekly Channeled Drawing Guidance for June 3-9
This weeks channeled drawing is connected to my recent experience of revisiting a past life in a different space and time and world. I know this might be stretching your minds a little but perhaps not. Anyone who knows me a little longer won't be surprised. And honestly who hasn't felt abit out of this world or alien from time to time?
Anyhow here is my drawing. Don't you like this funny fellow?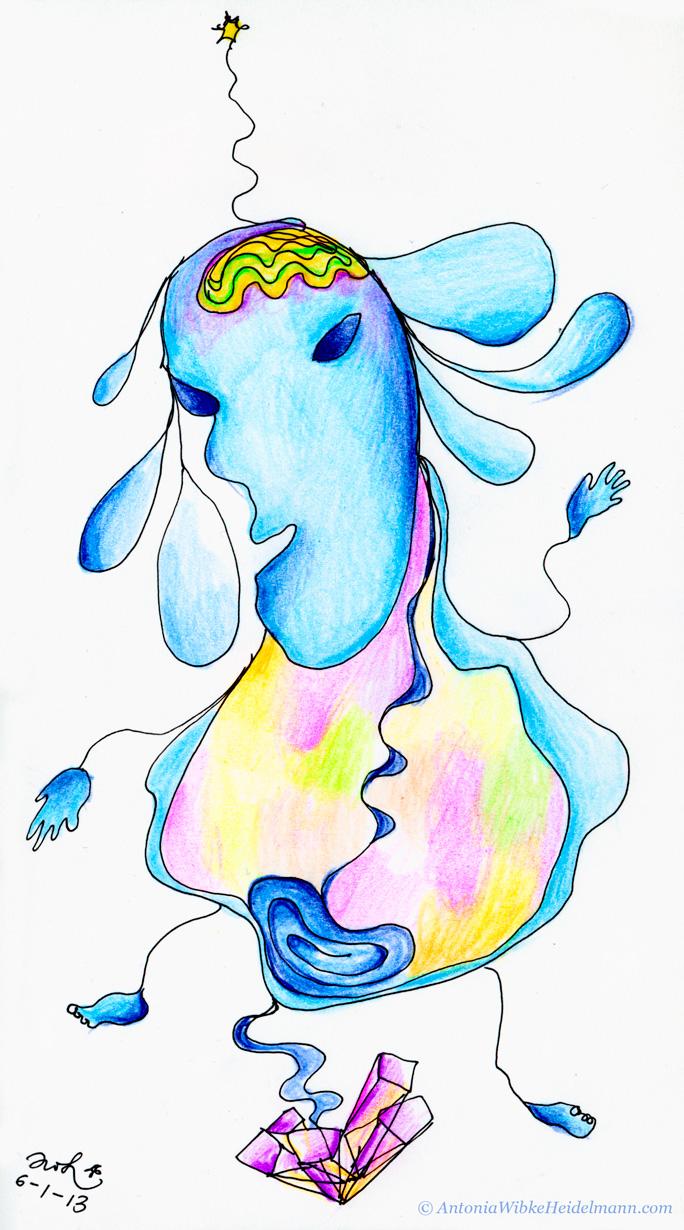 How does this drawing make you feel? What do you see? What are your associations?
In this video I share briefly my insights and guidance.
Here are some guiding questions for this week
– What moves you in this life?
– How do you connect with your soul?
– What gifts are you bringing to this world?
Feel free to share your insights, comments, questions below. Love to connect with you.
If you feel you love more support to align with your divine purpose check out my special offer for Divine Purpose Alignment Sessions. There are still a few spots available.
Have an amazing moving week,
with love and cosmic giggles,
W*bke
Merken
https://www.antoniawibkeheidelmann.com/wp-content/uploads/2013/06/WCD_8_June2.jpg
1230
684
Awi
https://www.antoniawibkeheidelmann.com/wp-content/uploads/2022/07/Awh-Schriftzug-NEU.png
Awi
2013-06-02 13:54:16
2022-10-26 19:40:29
Soul Movements – Weekly Channeled Drawing Guidance for June 3-9