Channeled Drawing for the Week of April, 15-21, 2013
I so happy to share my weekly channeled drawing readings with you from now on.
If you haven't seen it check out my short introduction video here.
Channeled Drawing is a fun intuitive technique I discovered for myself over a year ago and ever since have evolved into giving soul guidance reading for other people and groups. It's been really a magical unfoldment of my own creative and intuitive development and a lovely way to share with eachother what magic unfolds from being with these images.
So NOW traraaaaaaa…. drum roll…. Here is this weeks Channeled Drawing: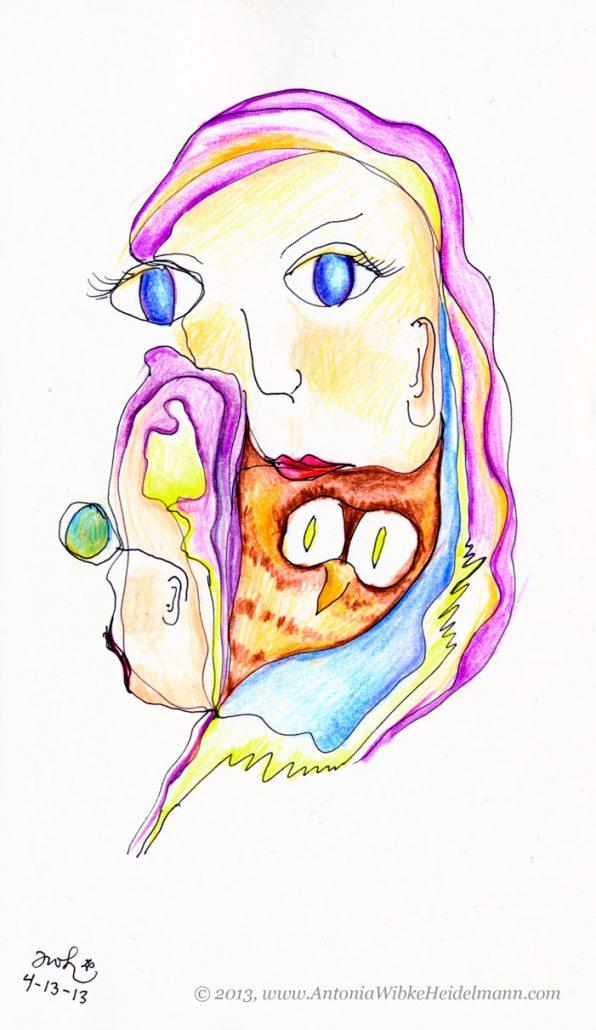 I invite you to look at the image and explore for yourself a little bit what it tells you and when you're ready find out what insights have come through me for this coming week here in this video:
I would love to hear your insights and a guiding message for the coming week. Please share them in the comments below!! 
So exciting. Have fun exploring your guidance.
Merken
https://www.antoniawibkeheidelmann.com/wp-content/uploads/2013/04/Weekly-Channeled-Drawing-1_1304141.jpg
1211
701
Awi
https://www.antoniawibkeheidelmann.com/wp-content/uploads/2022/07/Awh-Schriftzug-NEU.png
Awi
2013-04-14 13:12:49
2020-04-07 20:49:26
Channeled Drawing for the Week of April, 15-21, 2013